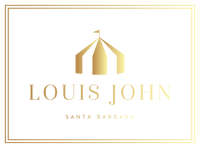 Store: (805) 770-7715
LOCATED IN THE ARMOIRE: Louis John Boutique is a local consignment store and social media brand platform that hosts fashion, art, decor, specialty items, and more! Located at 3845 State Street Santa Barbara, CA 93105 (former SEARS building)
text: (415) 513-2953
email: LouisJohnBoutique@gmail.com
Instagram: @ l o u i s o f m o n t e c i t o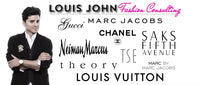 About Louis
Born and raised in the San Francisco Bay Area.
2008: With 20+ years in the fashion world, photography, and management, I started my wardrobe consulting business.
2010: I moved to Montecito, CA and stepped further into interior design, merchandising, real estate, and product development. 
2020: During the pandemic, I created my pop-up fashion consignment store, LOUIS JOHN. Currently located in sunny Santa Barbara, the boutique specializes in clothing, handbags, accessories, art, home goods, and specialty gift items.
Please come by the store for a visit, would love to see you soon! XO, Louis
(previous employers: Chanel, Louis Vuitton, Neiman Marcus, Gucci, Saks 5th Ave, Marc Jacobs, Theory, Tse Cashmere, Village Properties, Scott Hogue Inc, Four Seasons Biltmore, Ojai Music Festival, Pacific Pride Foundation, SB Summer Solstice, & more.) 
MONTECITO JOURNAL ArtICLE
Talking Dessert and Fashion!
Louis John talking desserts and fashion with Montecito Journal's journalist Claudia Schou. With Montecito's San Ysidro Ranch Pastry Chef Michelle Straub and Lucky's Steak House's very own Leonard Scwartz!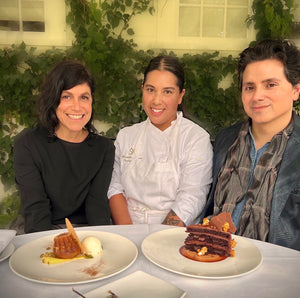 https://www.montecitojournal.net/2023/02/14/designing-the-dessert/
Location
Our store
Louis John Boutique & Consignments by Moving Miss Daisy
3845 State Street (formerly Old SEARS Building) Santa Barbara, CA 93110
(805) 770-7715
Weds - Mon: 11m - 5pm
Tuesday: closed